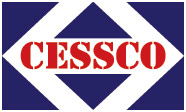 CESSCO INC.
Net 30 Day Credit
CESSCO INC. offers "Net 30 Credit"
to approved Commercial Customers
To apply: Print and fax this form to
503-288-4284.
All applications require a signature from an authorized owner or agent of the purchasing company. This form authorizes
CESSCO INC.
to request any information necessary from banks, trade references and credit reporting agencies to complete an evaluation of your credit history. Approval is at the sole discretion of
CESSCO INC.
Credit Application
In consideration of Cessco Inc. granting or continuing to grant a line of credit to applicant for general products and/or services, applicant agrees:
Terms of sale are NET 30 DAYS from the date of invoice. All purchases are due and payable within 30 days of purchase date. Overdue invoices will be assessed financial charges up to the highest allowable legal rate. All service charges are due and payable by the 30th day of the month in which they were assessed.
CESSCO INC. reserves the right to require a signed personal guarantee of payment at any time for any requested purchases using a credit account extended by CESSCO Inc.
CESSCO INC. reserves all its lien rights under Oregon, or any other state laws. If all or any portion of any account is referred to a collection agency by our office, applicant agrees to pay all costs incurred in the collection of any past due account, including all collection agency fees, court costs, attorney fees, and any other costs associated with attempting to collect a debt.